First transnational project meeting in Ljubljana
Posted: 31 May 2021 /
News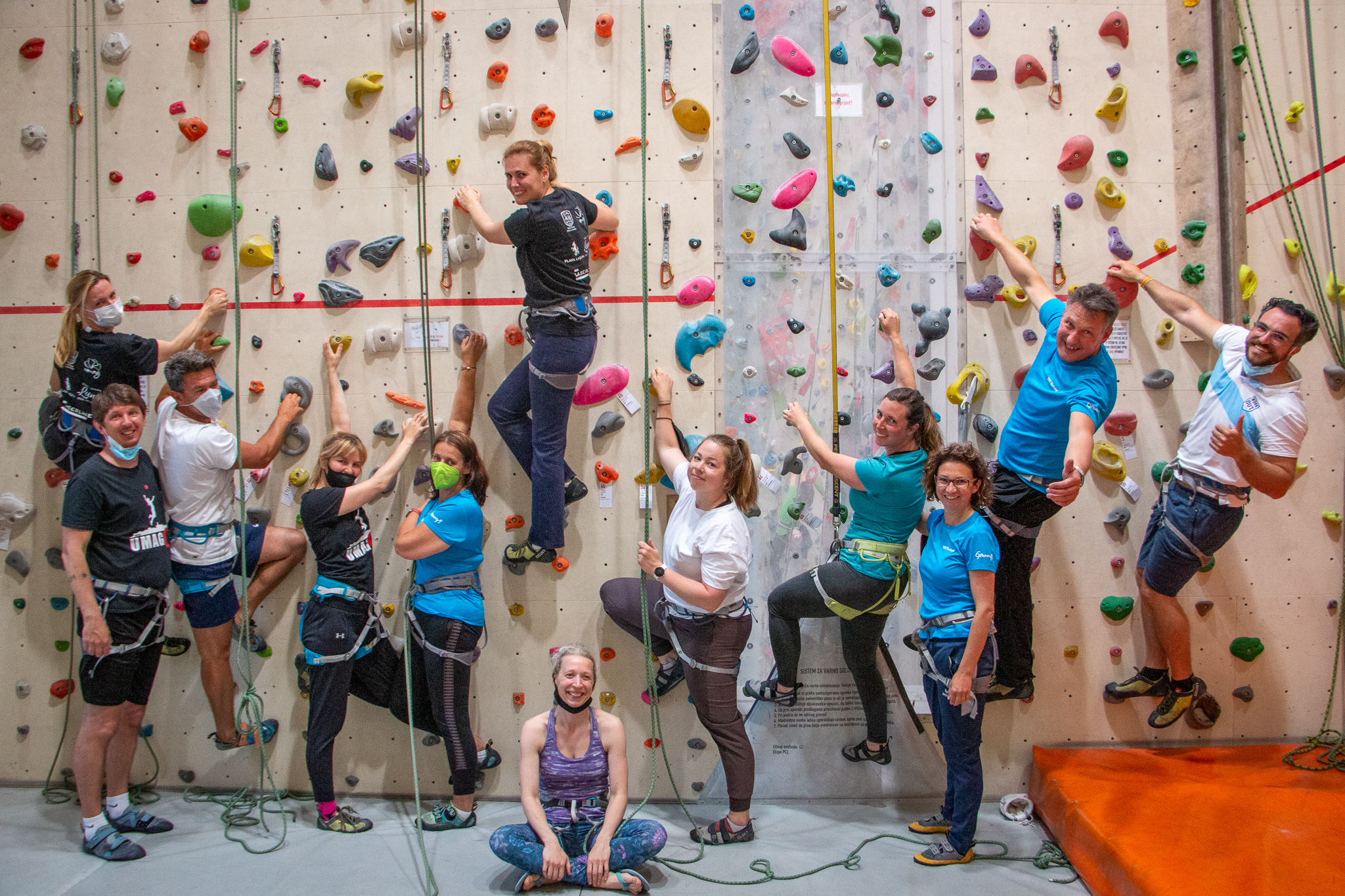 From 29.5.- 30.5.2021, the participants from 4 countries (Croatia, Italy, Austria and host organisation from Slovenia) met in Ljubljana for a day and a half of workshops, meetings and team buildings.
The meeting started with a team building at The Climbing Center, where our participants tried to climb the wall for the first time. The connection was made and coaches and club leaders quickly started to create bonds with each other. We put together an interesting mix of different sporting backgrounds: kayak-polo, swimming, skiing and volleyball.
The second day was a collage of different processes: studying, learning, deepening the connections between the coaches, intercultural sharing and self-evaluation.
Coaches started with a Mindfulness refreshment workshop and lecture on the topic of mental health. Followed by a workshop about promoting the TCYC movement on social and other media. They thought about how they understand this new knowledge with a task: do a photo and video of coaches as ambassadors for the #TCYC movement.
The coaches had an opportunity to discuss with the clinical psychology expert, how to take care of themselves better, what they already do for themselves, how they balance personal life and coaching jobs. Followed by a workshop on how to use the ABC technique, how to observe their thinking and behaviour processes better.
The team of experts (sports psychologists from Croatia, Austria and Slovenia) had a discussion on how to further develop the surveys and questionnaires for the coaches and how and where to send the main questionnaires. They also collected and read the results from the pilot studies and made some plans for the future (how to keep the coaches motivated, to keep up the good practice, how to find new and advanced exercises for the coaches, how to gather material used in the pilot study and how to get all the materials in all the languages).
The final part of the meeting was the discussion about the monitoring of the meetings of the project. How can we do the internal evaluation, how to report, what to follow and when.
Experts and club leaders will continue with the project locally and our coaches will continue working on their sport psychology techniques and mindfulness over the summer. We will meet with the partners again in October 2021 in Croatia.