Problem solving in practice
Posted: 6 April 2022 /
News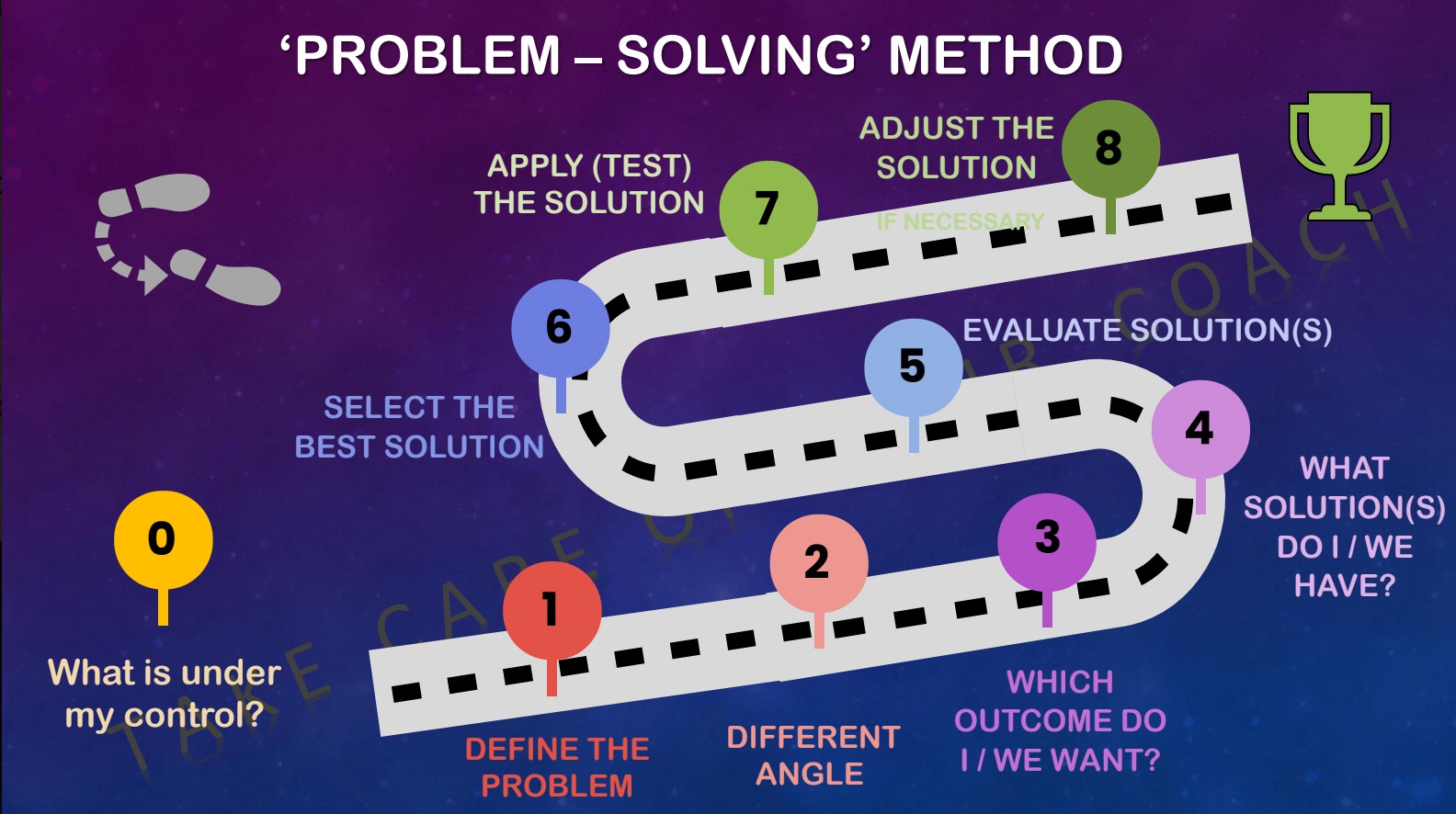 Situation: a promising young player has announced that she will not be able to come to training every day, especially to trainings in the late afternoon ending at 21:00.
0️⃣ What is under our control? We can influence: how we will communicate with the player and her parents, and present possible solutions. Training schedule and agreement of obligations according to training.
1️⃣ Define the problem and the situation: the player goes to bed earlier, already around 9 pm and therefore is absent from 1-2 training sessions per week. She does not come to trainings that end at 21: 00/21: 30, which are usually senior trainings to which the player is invited, considering that she is very promising and shows interest in progress. It is possible that this is a burden and an additional obligation for her to play for an older, senior team. She is a permanent member of the younger team, but due to her progress and perspective, she was also invited to the senior team.
2️⃣ Change the perspective of the point of view: parents rightly want to go to bed earlier due to age and school obligations. Also, coming to senior trainings is not in his company, ie. all the players are older than her.
3️⃣ What is your goal in this situation? What outcome do you want? To stay and train at the club. To be a happy and amazing player.
4️⃣ What solutions do you have?
a- to come only to trainings with his age.
b- to come to senior trainings but may be absent from trainings ending after 9 p.m.
c- to play matches only with his age but also to train with the senior team (except late training).
d- to combine training (half with his age, half with the senior team) and to play for the senior team only in home games (that he does not have to go away).
5️⃣ Evaluate each of the offered solutions. What are the pros and cons for each of the solutions? c) and d) have proven to be the most realistic and best solutions and have the most pluses.
6️⃣ Choose the best solution: c) to play matches only with his age but also to train with the senior team (except late training). Also, this solution will be presented to the player and parents.
7️⃣ Apply the solution - test it at the first opportunity. An interview was conducted with the player and her parents. The girl agreed to come to the trainings both with her age and with the senior team (except for the late training on Wednesday).
8️⃣ Adjust (change solution - if necessary. It was not necessary to change the solution.